SIGGRAPH 2022 is Calling for Art Paper Proposals
SIGGRAPH 2022 is Calling for Art Paper Proposals
Dates or Deadline:
5 January 2022

to

21 January 2022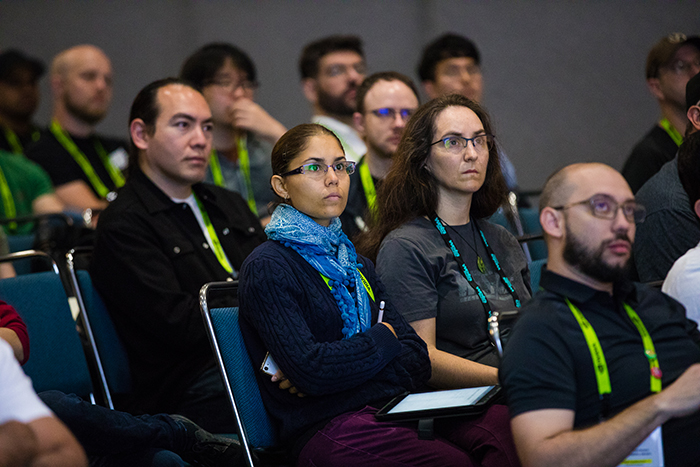 The 2022 Art Papers program will interrogate the place of technology in the arts, and the place of the arts in a technological society. Submissions exploring how computer graphics and interactive techniques—especially those linked to recent developments in AI, machine learning, robotics, and AR/VR—relate to questions of race, indigeneity, gender, and the environment are particularly encouraged. Submissions by members of underrepresented groups are particularly welcome.
Prospective authors may consider one of the following categories as they prepare their work for submission.
Projects and case studies
Papers in this category rigorously document a realized project while adequately positioning it within the state of the art, and critically reflecting on both the process and its results.
Methodological contributions
Papers in this category identify, document, and/or explore emergent methodological approaches that open new pathways to the practice and scholarship of computational art and design.
History, theory, and criticism
Papers in this category offer new historical, theoretical, and critical perspectives on computational art and design and on the technical artifacts, infrastructures, and communities that support them.
Critical technical practices
Papers in this group defy disciplinary and methodological categorizations to explore computer graphics and interactive techniques as arenas for both critical and creative engagement with questions about affect, culture, society, and the environment.
Accepted papers will be part of the PACMCGIT Special issue on SIGGRAPH 2022 Art Papers. In addition, Art Papers video presentations will be published in the ACM Digital Library.
HOW TO SUBMIT
SIGGRAPH 2022 will gather in person in Vancouver and virtually. We look forward to celebrating 49 years of advancements in computer graphics and interactive techniques, and are excited that you are considering submitting your work to the Art Papers program.
Log into the submission portal, select "Make a New Submission" tab, and select "Art Paper — Long" or "Art Paper — Short." To see the information you need to submit, view the sample form:
Art Paper — Long: Click Here
Art Paper —Short: Click Here
Non-native English speakers may opt to use the English Review Service to help improve the text of submissions. Please note this process takes time. For the best chance of having your submission reviewed by the English Review Service, please ensure that you complete your submission at least 14 days before the deadline.
ANONYMITY GUIDELINES
The Art Papers program requires that all submitted papers are fully anonymized.
Please remove author and institution information from the author list on the title page, remove author information from all paper headers, and remove from the text any clues that would directly identify any of the authors. Please anonymize your submission file. Please note that PDF creator programs may automatically include author information in the file metadata.
Citations of your own published work (including online) must be in the third person, in a manner that is not traceable to the identity of the authors. For example, the wording "in [3], Mountain and River have proposed…" is acceptable, whereas "in [3], we have proposed…" is not. (Where reference [3] is listed explicitly as "Mountain, A. and River, A., Detecting Mountains and Rivers, In Proc. XYZ '16, 721-741.")
Please refrain from mentioning the name of your institution in the study approval statement. For example, do not say "Our study was approved by the IRB board at the University of Excellence" as that reveals your university's name.
You must not include an "acknowledgements" section in the submission. If your Art Paper is accepted, you will submit a revised version that identifies you and your co-authors, your affiliations, and any appropriate acknowledgements.