Introducing ECHOES, a Virtual Exhibition from the LACMA Art + Tech Lab, EPOCH Gallery, and UNCOPIED
Introducing ECHOES, a Virtual Exhibition from the LACMA Art + Tech Lab, EPOCH Gallery, and UNCOPIED
Dates or Deadline:
4 February 2022

to

6 May 2022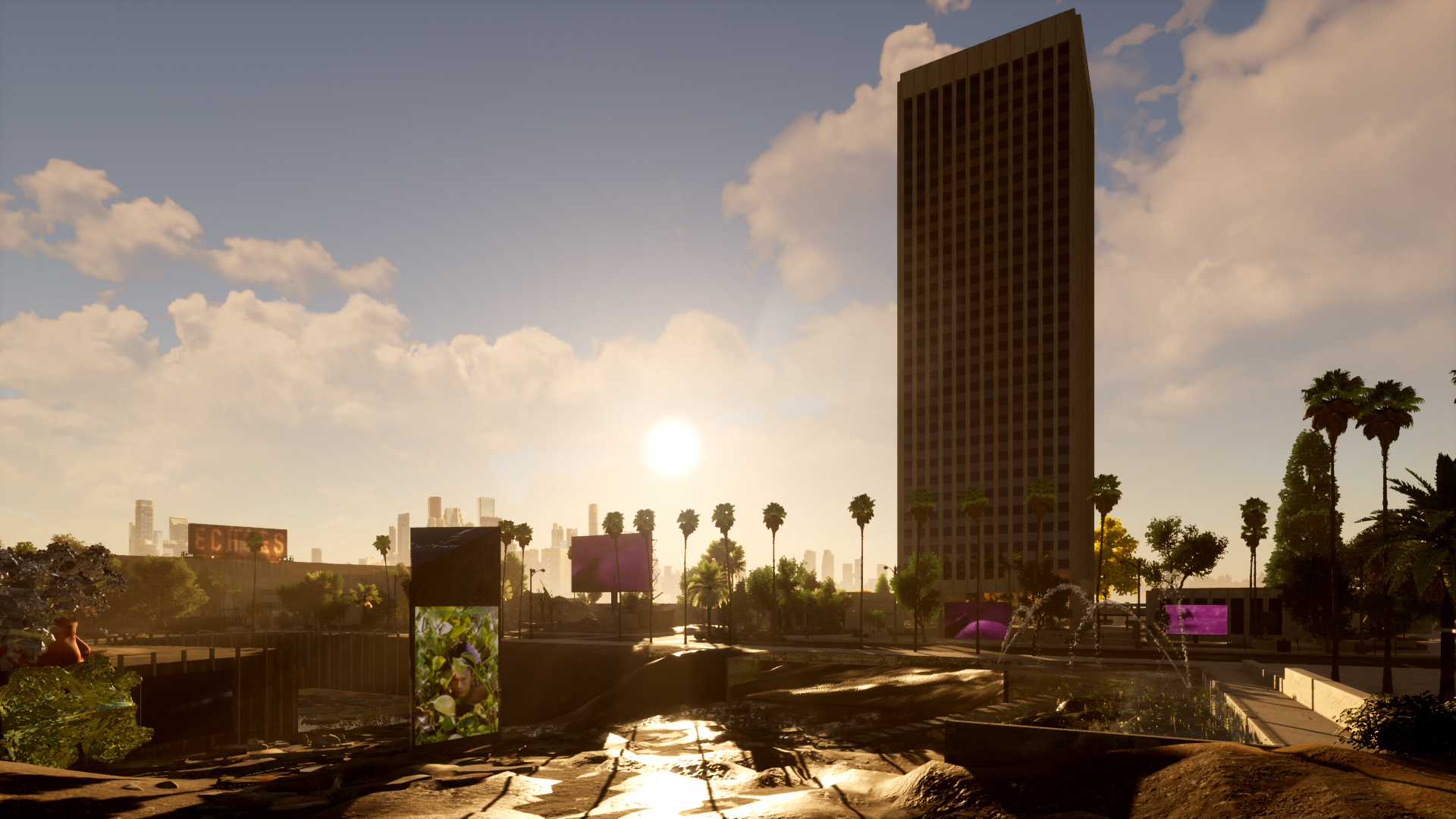 ECHOES is an experimental collaboration between EPOCH and LACMA's Art + Technology Lab featuring present and past Art + Technology Lab grant recipients, organized by artist and EPOCH creator Peter Wu+. The exhibition's virtual landscape is modeled after the physical excavation area of LACMA's east campus, where the forthcoming building for the permanent collection is slated to debut, as well as neighboring locales around Wilshire Boulevard in Los Angeles. Please note: This image is an artistic creation and does not represent the actual construction site or renderings of the building project.
Participating artists include: American Artist | Lukas Avendaño, EYIBRA (Abraham Brody), NNUX (Ana Lopez), and Oswaldo Erreve | Jacqueline Kiyomi Gork and Rhett LaRue | Lawerence Lek | Jen Liu | Ronald Rael and Virginia San Fratello | Sarah Rara
ECHOES is generously funded by the Algorand Foundation.